Hey, if this blog was a book, would you buy it? If it was a magazine, would you subscribe? If so, and if any of these free tools blow your mind, consider dropping a buck or two in the Tip Jar to support resource sharing and your friendly, local blogger.
---
Succession Planting and Year Round Gardening Planning Spreadsheet 
Spreadsheet demonstrating the four major planting windows, and how to maximize your garden space and time with succession planting and year round gardening. View the post on succession planning where this spreadsheet first appeared here.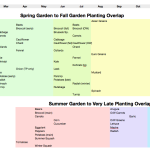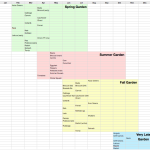 ---
How Hard Is That To Grow? Brassica Edition (Infographic) 
Infographic chart ranking the relative difficulty in growing various members of the brassica family, including cabbage, cauliflower, broccoli, etc. along with tips on how to be successful with each. View post where this infographic first appeared here.
Download in: PDF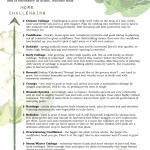 ---
Year Round Planting Guide – This database will help you get the most out of your year-round garden. Includes varietal suggestions for vegetables that are grown in multiple seasons (e.g., cabbage, lettuce, cauliflower) as well as suggested starting, sowing, transplant and harvest dates for the Maritime Northwest. Customize based on what you grow and your bioregion and microclimate. Read the original post where this downloadable first appeared here.
Download in: Excel | Numbers (Mac OS)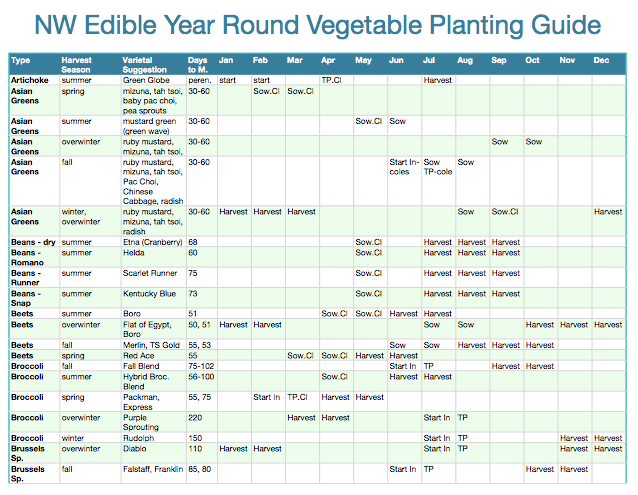 ---
Seed Inventory Organizer Database – This spreadsheet will help you keep track of your ever-growing collection of seeds. Keep this database up to date and you'll have the organization in place to bypass seeds you really, truly don't need (duplicates, etc.) and the freedom to add great finds to your collection without worry that you are wasting money. Read the original post where this downloadable first appeared here.
Download in: Excel | Numbers (Mac OS) | PDF (Blank)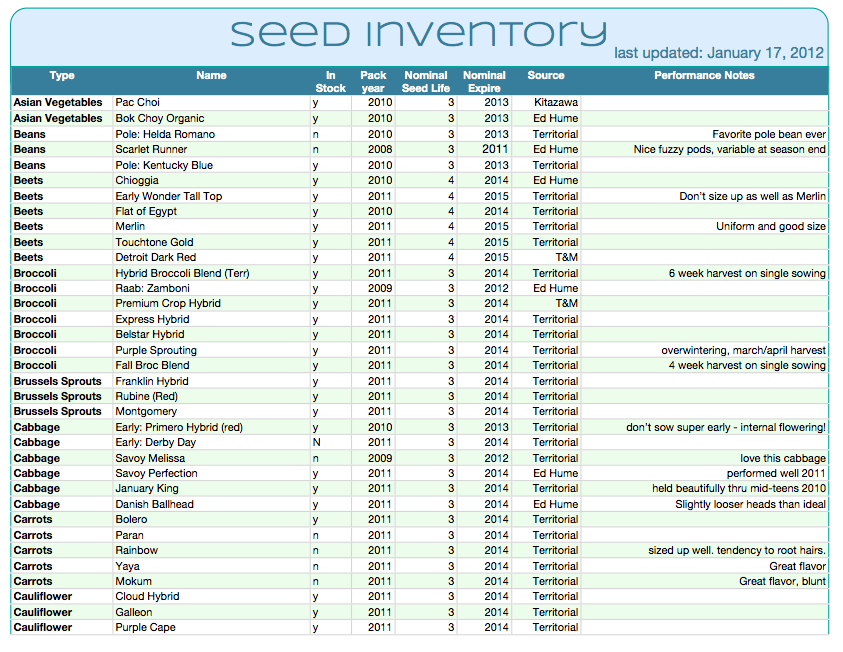 ---
Annual Produce Planner – This spreadsheet will calculate quarterly and annual produce harvest goals based on what your family eats weekly. A fantastic way to plan what you grow, this  spreadsheet was inspired by one of the many fantastic planning tools in The Urban Farm Handbook. The co-author of that book, Annette Cottrell, has made her original spreadsheet and more available at her blog, Sustainable Eats.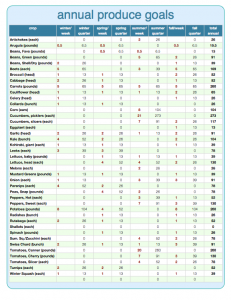 ---
Year Round Planting Spreadsheet – I have used all kinds of methods to organize my planting, and a simple grid showing what's growing in each bed month-by-month has been the most useful.
---
Some pseudo-legal stuff: I put these tools out into the world wide web for free. Even though I'm not selling them, they remain my intellectual property. Use them, share them (be a dear and link back here if you do!), enjoy them, modify them as you need and make them work for you. But don't try to actually make them work for you. In other words, if you turn around and try to sell these free tools to people, you deserve to get eaten by a Jabberwocky.