Rutabaga's are pretty under-appreciated, if you ask me. They are a root vegetable and a member of the brassica (cabbage) family. They can be used in almost any application you'd use a potato, but they are less starchy and have about half the calories. Because they are lower in starch, you can puree them in a food processor or beat them in a stand mixer without making glue, as you would with a potato. They grow easily, are versatile to cook with, are not much bothered by pests and overwinter well in the Maritime Northwest. And yet they do not seem to be grown or eaten nearly as much as they should.
Last night I catered an 8-course dinner party for an environmental services group called KTA Associates. This is the fourth year I've been invited to cook KTA's year-end party, and it's always an honor and a great time. The owner of the company, Ken Taylor, is very open to using local and regional ingredients, and we always develop a menu around some sort of company-specific theme. These are the type of clients I'm just thrilled to go the extra mile for: loyal, joyful, appreciative, easy-going and open to my creativity. Perhaps it is their appearance: decidedly humble. Perhaps it is the flavor: sweet but not carrot or parsnip-sweet, with a hint of earth and a slight mineral bitterness. Perhaps, like so many humble foods, it is simply an association with poverty that turns people blessed by the bounty of choice away from the rutabaga. In any event, the rutabaga is one root vegetable that deserves more love.
To accompany with a truly decadadent seared filet mignon of kobe beef
, I made a Rutabaga and Cauliflower Puree. The lowly rutabaga held her own next to the most prestigious steak money can buy. It was a beautiful marriage.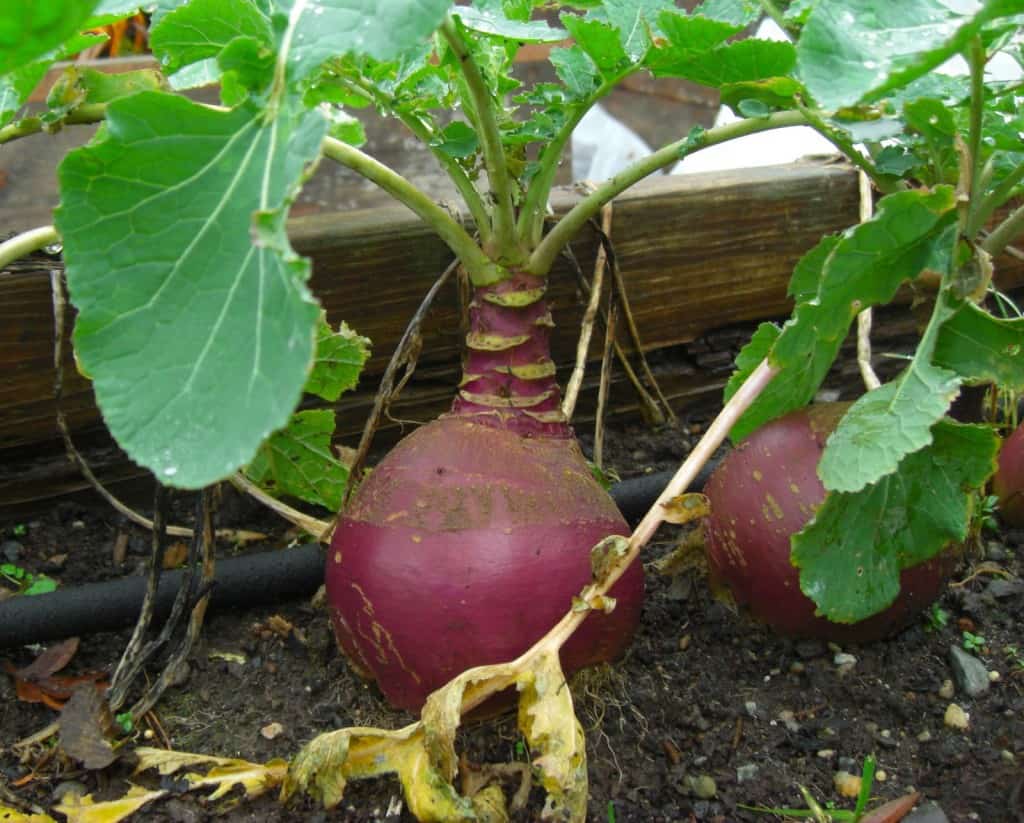 Rutabaga and Cauliflower Puree
Makes about 8 servings, as part of a larger meal
1 large or 2 medium rutabaga, scrubbed, peeled and large diced
1 head caulflower, chopped into large pieces
Approximately 4 fl oz. (½ cup) half-and-half (whole milk, cream or stock may also be used, as available)
4 oz (1 stick) butter, softened
Kosher salt and freshly ground black pepper, to taste
Bring a large pot of water to the boil. Add rutabaga and boil until almost tender. Add in cauliflower and continue to boil until both rutabaga and cauliflower are very soft but not falling apart. Drain very well and transfer hot rutabaga and cauliflower to the bowl of a food processor fitted with the blade attachment.
Pulse rutabaga and cauliflower until well chopped. With blade running, add just enough milk though food processor's feed tube to allow puree to blend smoothly. You may need a little less or a little more than ½ cup depending on the size of your vegetables.  Don't add too much or the puree will be runny. Feed softened butter through feed tube and process puree until very smooth. Season to taste with salt and pepper.
May be made up to one day ahead and reheated. Serve piping hot.