Hello, you gorgeous and witty people. As of today it is officially one week until the release of my book! Now, I know you guys all have your pre-orders in for The Hands-On Home (thank you, thank you!) but it's something of a tradition around here to celebrate big events by giving away books.
So, for the next week, I'll be giving away copies of my book Every. Single. Day. These are fast moving give-aways so they'll be happening over on my Facebook page. Just check my page for your daily chance to win one copy of The Hands-On Home for you, and another copy for a friend.
Win A Copy of My Book for You and A Friend!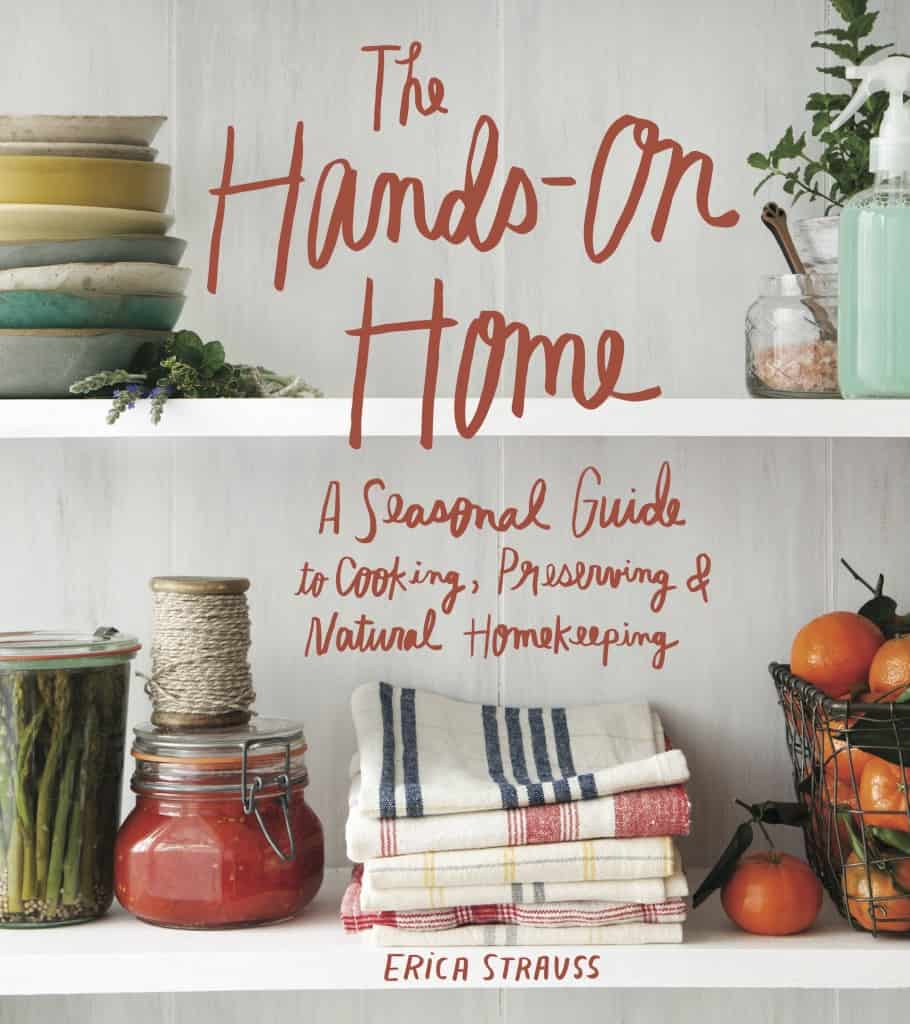 How To Enter
Visit the NWEdible Facebook Page and find the daily giveaway post. Follow the directions in the post and you're entered to win! That's it!
Make sure to visit my page every day from now until Sept 28th, for a new, daily chance to win one copy of  The Hands-On Home for you, and another for your friend.
Upcoming Events!
Wanna hang out? I'd love to meet you in person, and I'm doing a few Author Talks and Book Signing Events here in the Pacific Northwest in support of the book. I think you should come out and keep me company! We can tell dirty jokes and swap canning tips – it'll be great!
You can always find the latest information on all my events on the Events calendar, and I try to get the live-and-in-person ones listed on Facebook as well.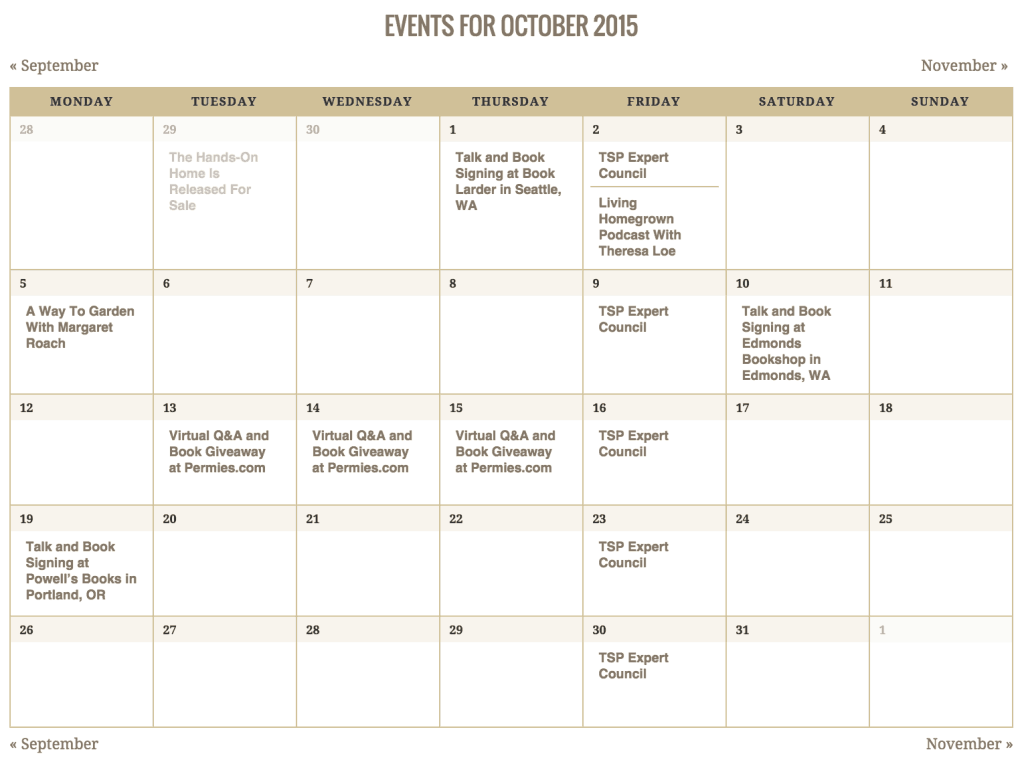 Talk and Book Signing at Book Larder in Seattle, WA
When
October 1, 2015 from 6:30 pm to 8:00 pm
Where
Book Larder: A Community Cookbook Store
4252 Fremont Ave North
Seattle, WA 98103
More Info
I'll share DIY tips for creating a sustainable kitchen, answer your questions, and sign copies of The Hands-On Home. The good people at Book Larder will make a treat from the book for you to try. Although the event is free, Book Larder requests your RSVP if you plan to come. Seating at free author talks is filled on a first come, first served basis.
RSVP and Get Additional Info Here
---
Talk and Book Signing at The Edmonds Bookshop in Edmonds, WA
When
October 10, 2015 from 12:00 pm to 1:00 pm
Where
The Edmonds Bookshop
111 5th Ave South
Edmonds, WA 98020
More Info
Ok, Edmonds Moms and Edmonds Dads, this one's for you. Come join me at this South Snohomish County community bookstore for an intimate author talk and Q&A. The good folks at the Edmonds Bookstore will have books available for you to buy and I'll be ready, pen-in-hand, to sign.
---
Talk and Book Signing at Powell's Books in Portland, OR
When
October 19, 2015 from 7:30 pm to 8:30 pm
Where
Powell's Books
1005 W Burnside Street
Portland, OR 97209
More Info
Yo PDX! I'm coming for the Voodoo Donuts and I'm staying for an author chat, Q&A and book signing. Join me at Powell's City of Books – I'll sign your copy of The Hands-On Home and you can tell me where the best food carts are.
---
I hope to see you soon!